Our animal companions hold a special place in our lives. When we lose them, there is a definite void left in our hearts. As a breeder I can most certainly say that though we may bring another puppy into our lives, that individual can never replace the ones that have blessed and enriched our lives and then left us behind. What follows is a tribute to the very special dogs who have graced our lives and made our home a sanctuary of peace and love.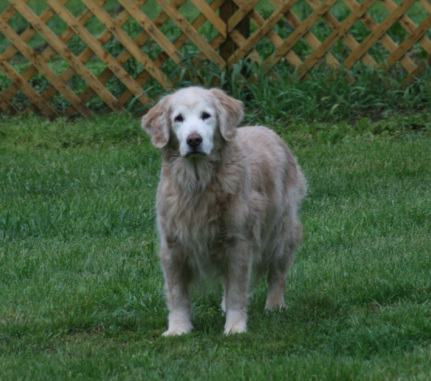 OTCH Trialsfast's Meant To Be Mine, UDXII, RN, CGC, TDI
Maia

Maia was our foundation. She gave us the very best in health, structure, and temperament. Maia was whelped on January 13, 1992. She gave us 15 1/2 years of joy, her accomplishments were many. Sadly, she left us on May 31, 2007.

The titles she earned were that of Obedience Trial Champion, Utility Dog Excellent II, Rally Novice, and Canine Good Citizen. In addition, Maia was registered as a working therapy dog with Therapy Dogs Incorporated. Maia was also awarded the title of Outstanding Dam by the Golden Retriever Club of America for producing a number of offspring who showed their merit in the Obedience Ring, the Agility Ring and also in the field. This truly special dog has also been inducted into the Obedience Hall of Fame by the Golden Retriever Club of America

Maia, however, was much more than her titles state. She was everything any one of us could have ever wanted in a golden. She was a true family member. She loved and was loved by all of us. We will always miss her. Though no dog can ever take Maia's place, she has left us with generations to carry on her legacy here at Abalee. We are indeed quite fortunate to have been able to have shared our lives with her. The gifts she gave us were many.





Abalee's On Key, CGC
Reba

Reba was the queen at Abalee Goldens. She was our daughter's most faithful companion. Her most important job was to cuddle and be cuddled. She was sweet, affectionate and we teasingly referred to her as our "pet me only" dog because no matter who is being petted she would come over to get what is rightfully hers... more petting. We loved our old girl very much.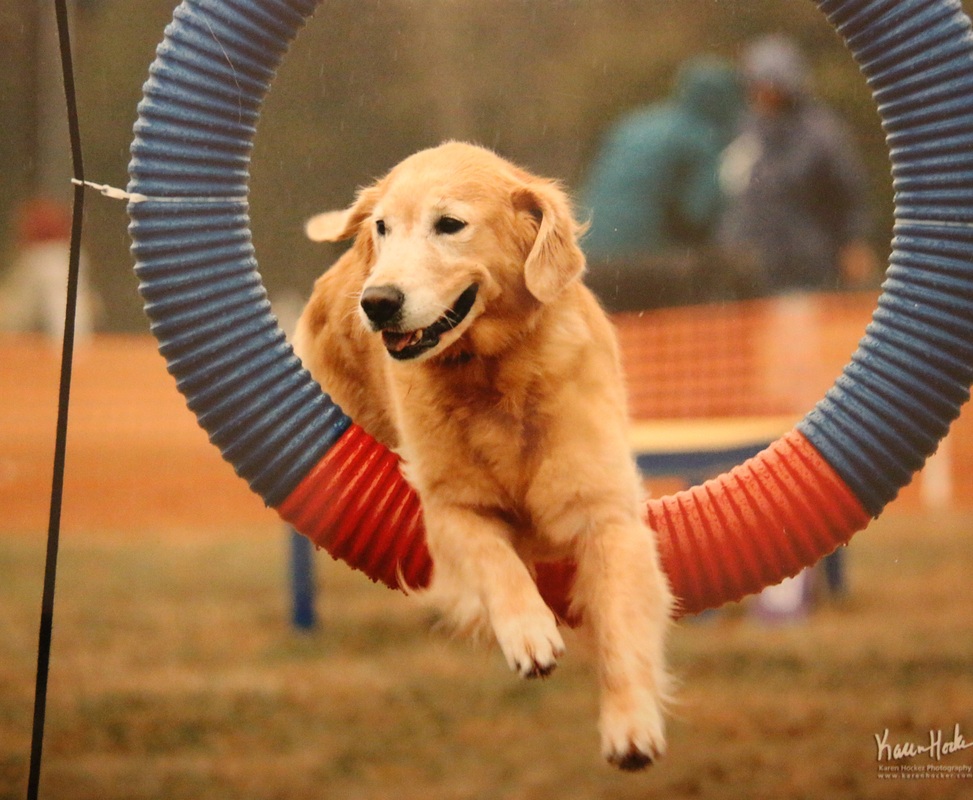 Abalee's True Miracle
Phoenix


Phoenix excelled in every sport that she every tried and was a sweet sweet girl. She passed all of her best qualities on to her offspring. Her temperament was unquestionably her best quality.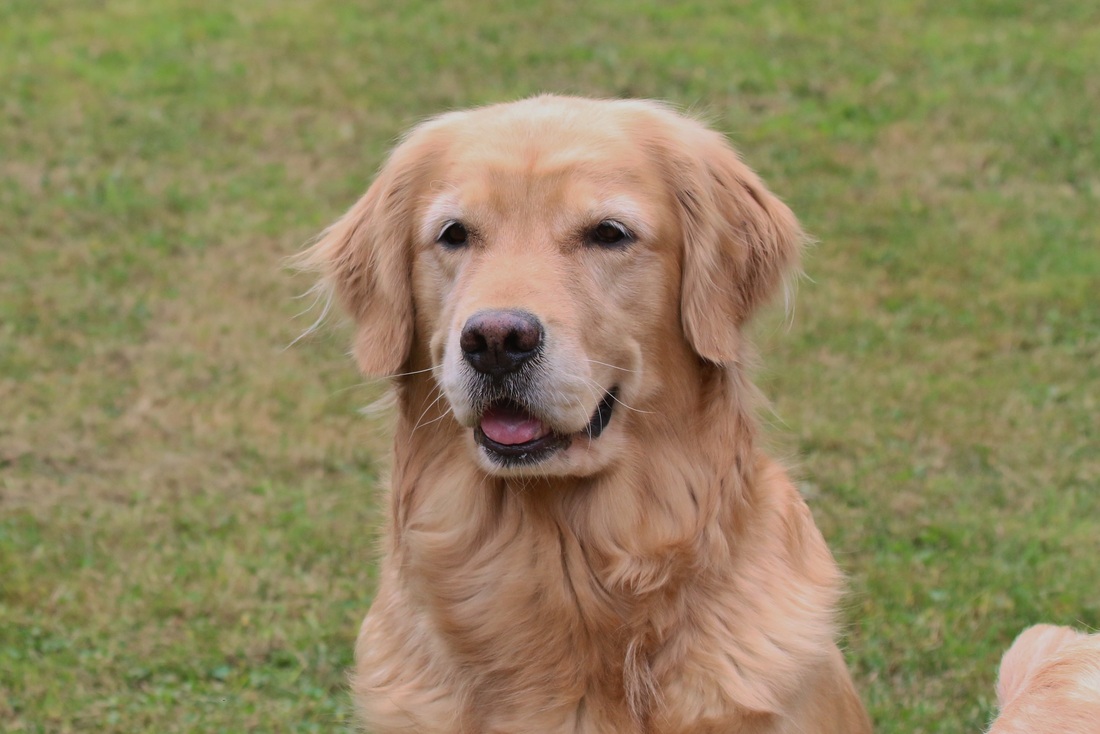 Abalee's Simply Bea N' Me, CD, Therapy Dog
Abby

Abby was the sweetest most giving dog that ever walked this earth. She served as a Therapy Dog at some of the toughest most gut wrenching events. She seemed to absorb a person's grief and replace their grief with moments of joy. Abby will be greatly missed.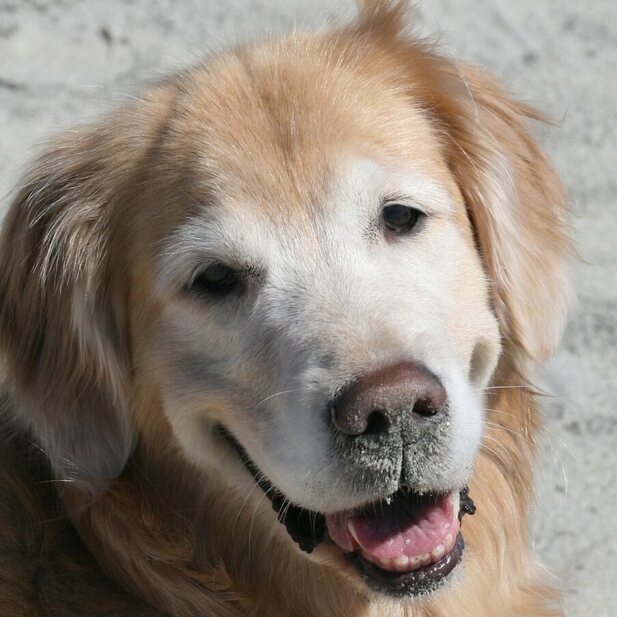 fAbalee's Pure Sweet Lily, CDX, RE, HIT Service Dog

12/30/2004 - 6/30/2018

Every once in a great while there comes a dog that becomes a part of you, who you are and who you will become in the future. Lily was that dog for me. Lily was always happy and always made it impossible for me to not smile. Her joy for life was infectious. She was my service dog extraordinaire; saving me from great harm on more than one occasion. She is the grandmother, greatmother of every dog we have now. She passed on her love of life, her silliness, her temperament, and her working ability. When she left, she took a piece of my heart with her and to her, I will always be grateful.

She was and is my Silly Lily