Welcome to Abalee Golden Retrievers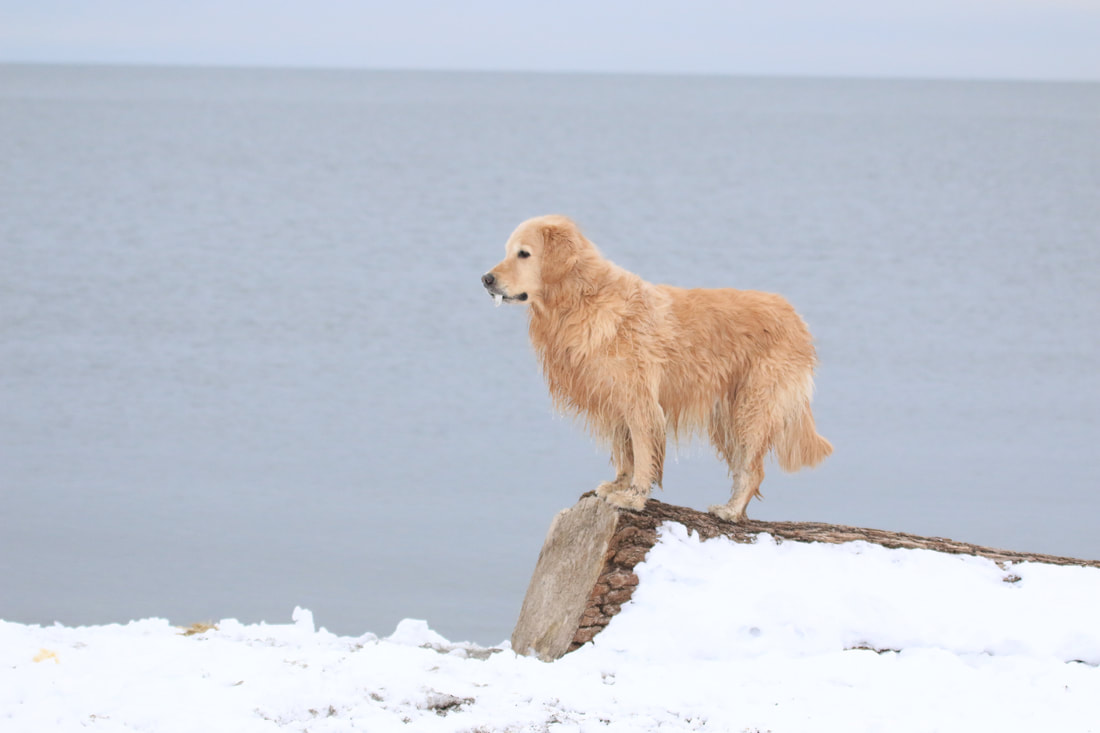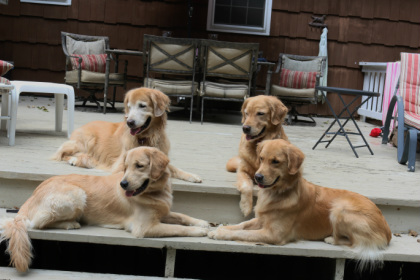 ​ Abalee Golden Retrievers was established in 1994. Abalee Golden Retrievers is a small hobby kennel located in the tranquil hills of Fairfield County in Connecticut. All of our dogs live in our home and they are part of our family. Actually, we do not own any kennels because we do not feel it is fair to a dog who is a pack animal to be away from it's family. Everyday when the dogs go outside to play we go with them, even though the play yard is completely fenced in, a person is out there with them. After play time we may sometimes lounge around outside with them but as soon as we turn to go indoors, the dogs will race to the door. Our dogs have no desire to stay out of doors without us.

We are members in good standing of the Golden Retriever Club of American and we are also recognized as an AKC Breeder of Merit.

Our philosophy when breeding puppies is simple. Temperament, is first and foremost, the priority. We recognize the fact that most puppies will be purchased by families with children. We have a zero tolerance policy toward any aggression when selecting a dog who will be a part of our breeding program. Then we consider health multiple generations back in the pedigree, after that we consider the general structure of both the male and female, their working ability, and then we consider the "fluff": coat type, texture, and color.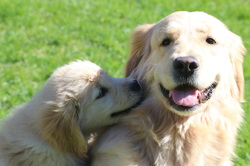 Our puppies are raised in our home on the main level of the house. They are exposed to daily life with us and are well socialized prior to the puppies leaving for their new homes. Our dogs & our Puppies are given minimal vaccinations. Our adult dogs are checked for immunity by a simple blood test. They are not exposed to any chemical treatments for fleas or tick. Our lawn is also not treated chemically. We believe that treating with chemicals taxes our dogs (and humans) immune systems.

We care about our dogs and the puppies that they produce and we care about their futures. We health test all of our breeding stock and know the history behind them. When researching pedigrees, we try to pair individuals that will produce all that we desire in our dogs. We don't choose a stud dog because he is conveniently located or because he is the current popular sire. We have traveled many many miles to accomplish the breedings that we have done and will continue to do so. For us, breeding is not a matter of convenience but rather a deliberate, intentional, and educated decision. Here at Abalee you will find golden retrievers that are everything that a Golden should be and more.

On our website, you will also find a page entitled: Floral Design by Melissa. Melissa is a very talented special events floral designer who is dedicated to making her customers floral visions come to life. She is as passionate about her floral creations as we are about our golden retrievers.

We hope that you will enjoy your visit to our website.

Best regards,

Bill and Marianna Beard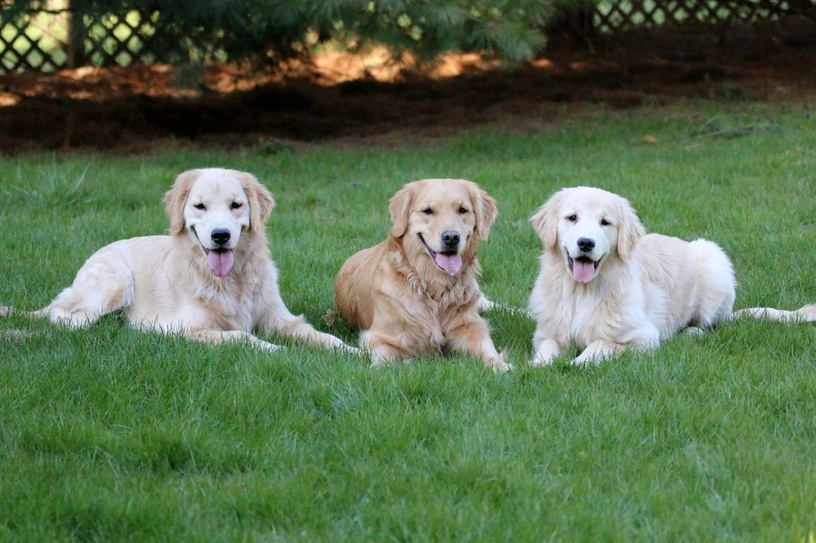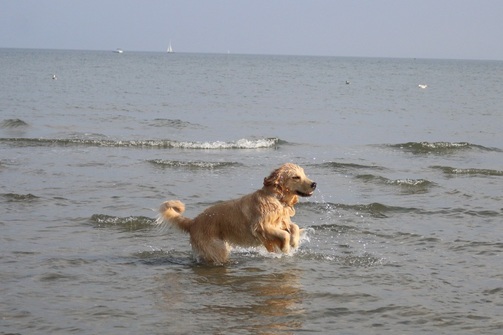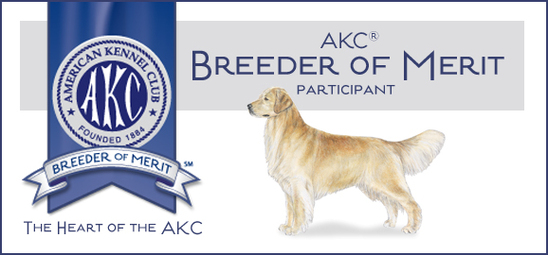 Blessings To You All